Top Places to Visit in India
India is a vast South Asian country with diverse terrain – from Himalayan peaks to Indian Ocean coastline – and history reaching back 5 millennia. In the north, Mughal Empire landmarks include Delhi's Red Fort complex and massive Jama Masjid mosque, plus Agra's iconic Taj Mahal mausoleum. Pilgrims bathe in the Ganges in Varanasi, and Rishikesh is a yoga centre and base for Himalayan trekking.

1. Leh Ladakh
Ladakh is a region in the Indian state of Jammu and Kashmir that currently extends from the Kunlun mountain range to the main Great Himalayas to the south, inhabited by people of Indo-Aryan and Tibetan descent. It is one of the most sparsely populated regions in Jammu and Kashmir and its culture and history are closely related to that of Tibet. Ladakh is renowned for its remote mountain beauty and culture.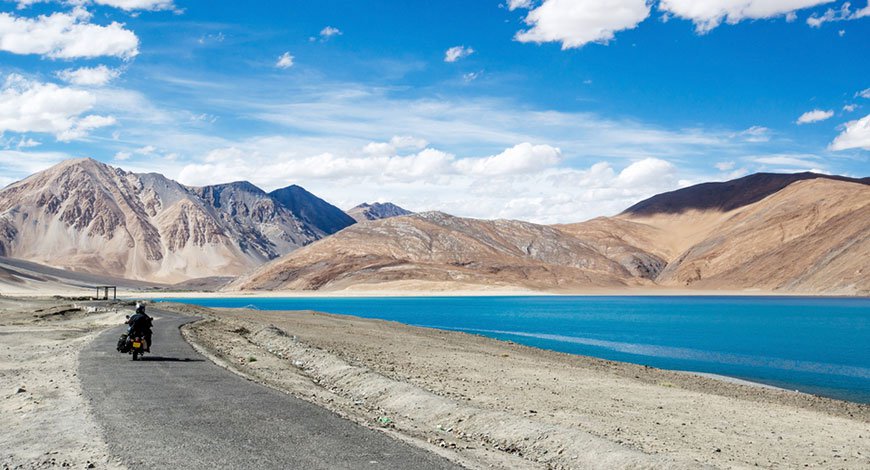 Best places to visit and things to do in Ladakh such as Pangong Lake, Khardungla Pass, bike trips.

2. Manali, Himachal Pradesh
Manali is a high-altitude Himalayan resort town in India's northern Himachal Pradesh state. It has a reputation as a backpacking center and honeymoon destination.
Manali is a verdant land, where the Himalayan nature plays its game. And here, the game refers to gut wrenching adventure that beckons from every direction. Latest in its elite list of adventure sports is Paragliding.



Best adventure sports in manali is Paragliding

3. Rishikesh
Rishikesh is a city in India's northern state of Uttarakhand, in the Himalayan foothills beside the Ganges River. The river is considered holy, and the city is renowned as a center for studying yoga and meditation. Spend the holiday at Kolad with fun adventurous joyful water activities which is completely safe and anyone can take part in it.



Best things to do in rishikesh is Rafting.